The BBQ Hut originates in Lapland and is called a "Grillikota" in Finnish. Built using the traditional Scandinavian design and high quality Scandinavian Spruce wood. Our BBQ Huts offer a location for an unforgettable evening. You could be anywhere – Lapland, not London… Winter BBQ? Why not? "Whether it's a family meal, or a party, our BBQ Hut will make it a truly special night."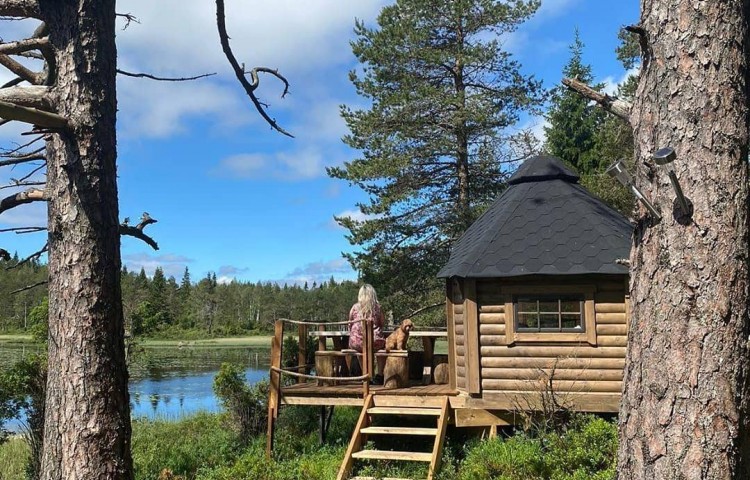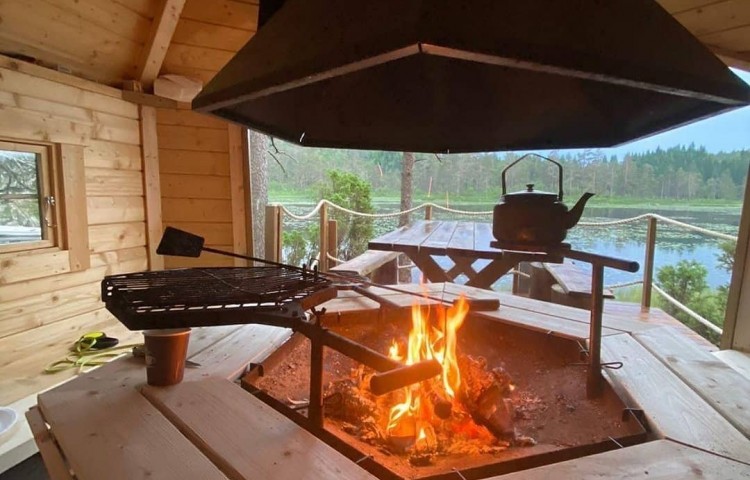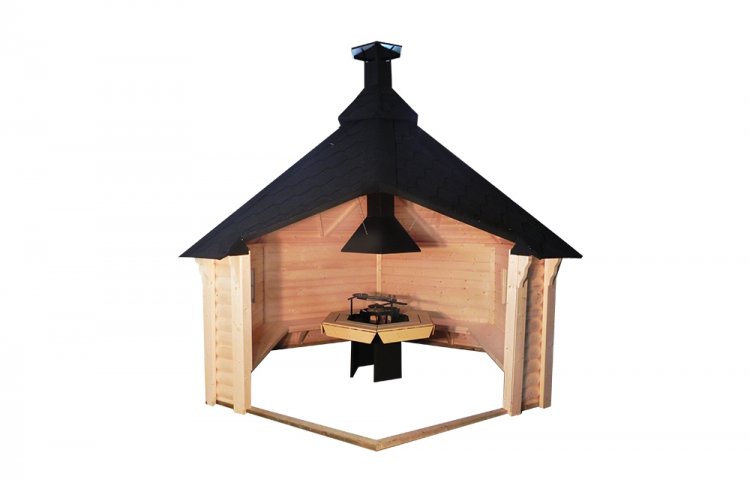 BBQ Hut Contains:
Wall, roof panels;
Roof covered with bitumen shingles
Inside grill with cooking platforms and a tables around the grill;
Adjustable chimney;
4 benches;
2 windows

This beautiful Nordic BBQ Hut with central charcoal grill is made for perfect outdoor dining. The cabin is perfectly protected from the wind because it has 4 closed walls with windows and has space for 10 persons around the table.
Our standard features include a convenient wood- or charcoal-fired grill with a table around it, fixed benches, one adjustable cooking platform and two special platforms for a kettle, frying pan.  
Important! This Nordic BBQ Hut standard set is without a floor!
Please contact us for installation options and our optional extras which include: painted finishes, cooking accessories, premium charcoal, cushions, lighting, decking and general landscaping.
Nordic BBQ Hut
UK Mainland delivery
Cost £4,745.00
Nordic BBQ Hut
Installation & UK Mainland delivery
Cost £5,945.00
Watch our installation video >
The prices shown are for guidance only.
Final price subject to survey.