Camping Pod With Side Entrance
While a glamorous beach holiday abroad can be all well and good, for us it is best to get away – camping with the family! A comfortable full-size pod made for glamping with breathtaking views, it offers fabulous views with extra full glass walls and wide double opening doors.
This new design Camping Pod with side entrance is hand build and perfect for 2 – 4 adults. 2 rooms inside separated with partition wall of sizes: 1.40 m perfect for bedroom and 4 m long for kitchen and lounge area.
For Glamping Pods for sale, get in touch and we'll get you a Great Deal. Come and see us or if you'd like, we can take you to or show site where you can see the sleeper cabins.

The Camping Pod With Side Entrance Includes
Pod made from spruce
Roof covered with bitumen shingles of your selected color
Double opening windows in the side walls
Double doors with a lock and the double glass windows
French style double glazed door with the lock and standard handle in the front
2 opening windows in the side walls
Inside wall dividing sleeping and living zones
This model has more usable space because of the stylish side entrance and can be further insulated to include: single or double beds, a table with poufs, a kitchenette or a set of shelves.
Planning
All your information
regarding planning
Glamping BBQ Pods
Why not join the Luxury
camping lifestyle!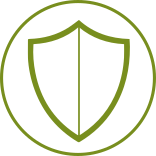 We pride ourselves in the quality of all our timber cabins, offering a leading 7 year structural warranty, we also give a 12 month snagging guarantee for added peace of mind.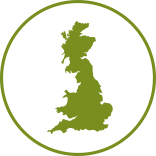 Our cabins and log homes can be delivered anywhere Mainland UK. We can offer offshore and overseas deliveries by quotation.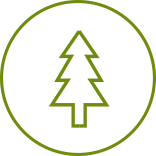 All of our timber is FSC certified premium Scadinavian Wood from sustainably managed forests. When you buy a cabin from us a managed forest becomes larger!.