This product is spacious, warm and creates a beautiful ambient area for entertaining and relaxing. Insulated Camping Pod can be used all year round, however the winter is when these superb buildings really come into their own.
For Glamping Pods for sale, get in touch and we'll get you a Great Deal. Come and see us or if you'd like, we can take you to or show site where you can see the sleeper cabins.

Insulated Camping Pod Includes:
Pod made from spruce with insulated walls
Roof covered with bitumen shingles of your selected color
Double opening window in the back wall
Double doors with a lock and the double glass windows
Two windows in front wall
Inner wooden door for WC room
Mini wardrobe and shelves for things
Two rooms inside: living and shower room
It is very important to have a proper foundation for your camping pod. Therefore we recommend making the foundation according to the sketches here. First of all, foundation must be prepared according to the landscape and ground conditions. Consult a qualified builder or an engineer to prepare a proper foundation, which fits your location. Make sure to complete the site preparation and the foundation before unpacking and assembling the camping pod. 
Planning
All your information
regarding planning
Glamping BBQ Pods
Why not join the Luxury
camping lifestyle!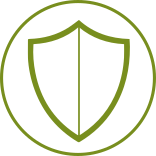 We pride ourselves in the quality of all our timber cabins, offering a leading 7 year structural warranty, we also give a 12 month snagging guarantee for added peace of mind.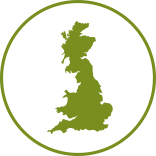 Our cabins and log homes can be delivered anywhere Mainland UK. We can offer offshore and overseas deliveries by quotation.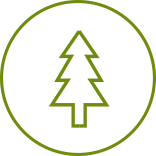 All of our timber is FSC certified premium Scadinavian Wood from sustainably managed forests. When you buy a cabin from us a managed forest becomes larger!.