Forget the tent and avoid the hassle with a comfortable Camping getaway! The stylish Delight Camping designed to be spacious and attractive. As option you can have free standing furniture and product will be with 2 separate bedrooms.
For Glamping Pods for sale, get in touch and we'll get you a Great Deal. Come and see us or if you'd like, we can take you to or show site where you can see the sleeper cabins.
Delight Camping Pod Includes
The Delight camping Pod, made from spruce wood
Roof covered with bitumen shingles of your selected color
3 stainless steel tightening bands
Door with a lock and a big tempered glass window
Round window (85 cm) in the back wall
2 pcs of ventilation
Roofing: bitumen weld coating and shingles (color: black, red, green)
Frame from 38 mm spruce wood
On the sides – drip profile
2.50 m high / 8 degree slope
Solid wood floor boards 18 mm
Laths 25 x 45 mm
Frame from spruce 38 mm
Base support 160 mm
Planning
All your information
regarding planning
Glamping BBQ Pods
Why not join the Luxury
camping lifestyle!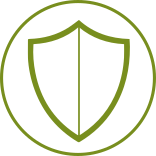 We pride ourselves in the quality of all our timber cabins, offering a leading 7 year structural warranty, we also give a 12 month snagging guarantee for added peace of mind.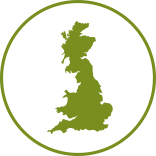 Our cabins and log homes can be delivered anywhere Mainland UK. We can offer offshore and overseas deliveries by quotation.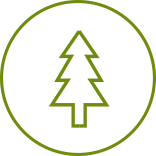 All of our timber is FSC certified premium Scadinavian Wood from sustainably managed forests. When you buy a cabin from us a managed forest becomes larger!.