Perfect as a Guest House – Rental or First House for young people.
Our Loft House you can use as a guest cottage, permanent residence or something else that fits your lifestyle.
Our Loft House you can use as a guest cottage, permanent residence or something else that fits your lifestyle.
Entire 24m2 with a place for a functional kitchen. In addition, you get one spacious living room (21 m2), and one bathroom (2.4m2). Large windows and generous ceiling height provide light and space that make the house feel significantly larger than its 24m2.
Loft House can be insulated and not insulated!
Roof: 2.50 m high / 5% slope / withstands 180 kg/m2 roof loads. Inside max. height: 2.31 mm.
Insulated Loft House exterior walls, roof are insulated with: 150 mm, floor – 100 mm thick stone wool.
Note: The wall elements inside (for shower room) not insulated.
Planning
All your information
regarding planning
Made to Measure Cabins
Speak to our architect and get some
initial drawings created for FREE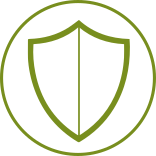 We pride ourselves in the quality of all our timber cabins, offering a leading 7 year structural warranty, we also give a 12 month snagging guarantee for added peace of mind.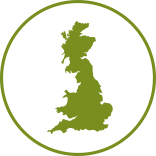 Our cabins and log homes can be delivered anywhere Mainland UK. We can offer offshore and overseas deliveries by quotation.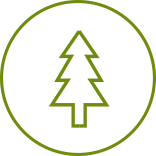 All of our timber is FSC certified premium Scadinavian Wood from sustainably managed forests. When you buy a cabin from us a managed forest becomes larger!.
As is standard with all of our log cabins, it is also extremely customisable, giving you the option of adding windows, wall thickness and overall size. These extras allow you to truly create a log cabin that fits your requirements.
Note: All cabins come with a treated base frame so this protects the bottom of the cabin but the exterior walls MUST be treated as soon as possible. As wood is natural material it expands, moves and contracts all the time so it is important that the timber is treated properly as soon as possible. It is worth treating inside cabins as well before you fit it out.
Please contact us for installation options and our optional extras which include: roof shingles, extra windows, roof insulation, floor insulation, decking, front terrace, general landscaping, painted finishes, furniture, cushions and lighting.